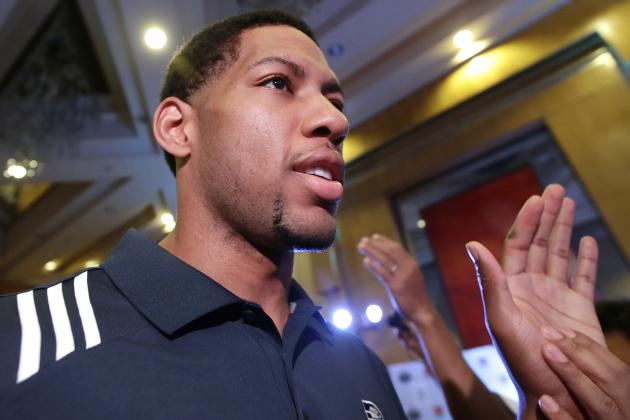 On Thursday, February 20 at approximately 2:40 PM (ET), the NBA announced arguably the biggest trade transaction to transpire at this year's deadline. This swap, which moved Evan Turner and Lavoy Allen from the Philadelphia 76ers to Indiana for Veteran forward Danny Granger, surprised many, including myself. Although a good move for the Pacers (or so it seems), very few saw this coming. Danny Granger had not made it public that he wanted to be moved, nor did the Pacers show any signs of wanting to cut ties with the ninth year veteran out of New Mexico. Granger seemed to buy into the concept of making sacrifices for a championship, and he was starting to embrace the role of the primary offensive option off the bench. Nevertheless, this trade was made, and with Granger being eventually waived by the 76ers, his new role might be even better for him.
The Los Angeles Clippers are one of the best teams in the NBA this season; surprisingly enough, they are yet to reach their peak. With the growth and development of Blake Griffin, and the return of CP3, the Clippers are bound to turn it up another notch, and raise their level of play to a different plateau. As my pick to make it out of the west and represent the conference in June, an acquisition like that of Danny Granger only adds more weapons to an already deadly threat. Some question if Granger would be able to find playing time on an already extremely talented team; however I believe that Granger might be the missing piece to put this Clipper team over a western powerhouse like the Oklahoma Thunder.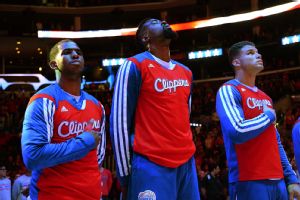 Talent is without a doubt plentiful in Clipper land. The Clippers started out this season with a line-up of Paul, Redick, Dudley, Griffin, and Jordan. With the various injuries that the team has experienced this season, the current starting five consists of Paul, Crawford, Barnes, Griffin and Jordan. With Crawford and Barnes being inserted into the starting line-up, the secondary unit has lost much its scoring boost. This has led to the starters being expected to play majority of the game, due to a lack of offensive prowess coming off the bench. The acquisition of Big Baby Davis and Danny Granger can certainly address this issue; with Granger doing so a bit differently.
Danny Granger is a starting caliber talent in this league. As a two-way player, the 6th man role does not suit this 6'9″ forward. Although Granger can put up points, he's much more than just a scorer; he is a presence on the defensive end. Many forget that Granger's calling card coming into the league was his defense. His size as well as agility has made him a solid defender in this league for many years. So where am I going with this? Danny Granger deserves to be the starting small forward for the Indiana Pacers. No knock on Matt Barnes, but Matt Barnes is no Danny Granger. Matt Barnes is a great defender and a streaky shooter; however he is nowhere near the offensive player that Danny Granger is capable of being. With that being said, the starting small forward position has Danny Granger's name written all over it.
Being accustomed to the niche of a role player, Matt Barnes will not be affected by any means if he were to return to a bench role. After all, that is where he started out this season. Jared Dudley on the other hand can completely disregard seeing the floor, as his inconsistency shooting the ball has made him unreliable and somewhat of a liability for this Clipper basketball team. With that being said, the acquisition of Danny Granger will address the weakness of the Clippers; the small forward position, and make them a complete basketball team. As a Miami Heat fan, I believe that this improves Granger's chances of winning a championship as opposed to being a Pacer, as he will at least have a chance to make it to the finals. Hey Danny, you might not get a ring, but you'll at least get to see the Larry O'Brien trophy…..from afar.
Photo credits:
http://bleacherreport.com/articles/1967769-whats-next-for-danny-granger-after-philadelphia-76ers-trade#articles/1967769-whats-next-for-danny-granger-after-philadelphia-76ers-trade
http://espn.go.com/blog/los-angeles/clippers/post/_/id/6033/drawing-power-an-asset-for-clippers?ex_cid=espnapi_public